Planned Gift Positively Impacts Students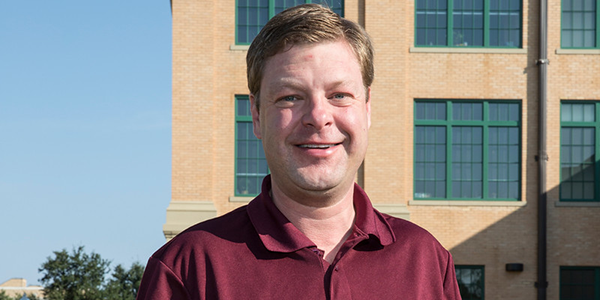 Making the decision to donate to the University was an easy one. "I choose to give back to McMurry because I had an exceptional undergraduate experience and was given great opportunities," said Scott Larson, '95.
After considering the many giving options, Scott decided the best way for him to give back was through a planned gift to the University.
Scott is an attorney at Dawson Parrish, P.C. in Midland, Texas, but it wasn't too long ago the lawyer was a student at McMurry University studying political science and history.
"McMurry provided me with numerous leadership opportunities. Being a small liberal arts school, I left with experience in different backgrounds that helped me go on to continue my education."
"McMurry has wonderful resources and scholarships that I utilized while I was a student. These resources and scholarships are available to students today. I benefited from those scholarships, and by giving back I get a chance to help someone else have a great experience like I did."
Larson graduated Magna Cum Laude with a double major in political science and history. Larson credits the well-rounded liberal arts education for giving him the strong writing background that helped him get accepted into law school.
After graduating from McMurry, Scott went on to receive his juris doctor and master of business administration from Texas Tech University School of Law.
"McMurry is a great institution and we rely on each other's generosity to continue that greatness," explained Scott. "It's a good return on your investment because you're contributing to a great place that provides a solid educational foundation to students."
Many students today are like Scott once was; experiencing life-shaping journeys at McMurry, building a future for themselves and one day being able to provide for future students through a planned gift to the institution that positively impacted them.