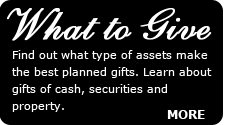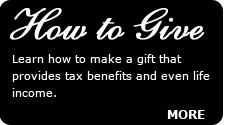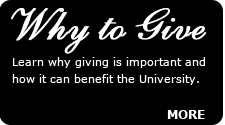 Phil Brewer Story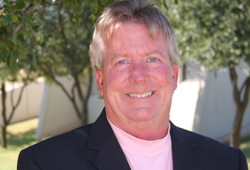 McMurry alumnus and former Board of Trustees chair Phil Brewer sums up his philosophy of giving with one phrase: "There are some debts that can't ever be repaid."
"Every alumnus has his own faculty member who 'took him to raise' and mine was Fane Downs," said Brewer. "Everything that I am today is a direct result of the personal attention paid to me by Dr. Downs and her counterparts in the History Department."
An under-achieving, "ordinary" kid from the West Texas oil patch, Brewer learned that he was capable of doing extraordinary things, giving him the self-confidence to achieve success at the University of Texas Law School and in his law career that he never dreamed possible.
"Mine was hardly a unique McMurry story - my friends in science had identical interactions with Drs. Jones, Pilcher, Bottoms, et al. and they are now doctors and scientists all over America held in high esteem by their peers. The list goes on and on," said Brewer.
"This has always been, and still is, the essence of McMurry. My professors weren't paid nearly enough for all they did; they instead focused on me (at least it seemed that way) because they really believed in my potential, more than I did myself at the time. No other college or university anywhere brings about such life transformations as consistently or as well as the one located on the corner of South 14th and Sayles in Abilene, Texas."
"Over time, I have sadly come to recognize that life is short. Peter Pan dreams notwithstanding, I can't possibly repay the debt I owe McMurry during the time allotted to me by our Maker," said Brewer. "Accordingly, I have made provision in my will for a charitable remainder trust (my wife being the long-suffering example of patience she has been) so that whatever she does not need for her support after I'm gone, my debt to McMurry can receive one last loan payment. It's the least I can do."
Brewer advises others to think deeply about gifts they received, including a McMurry education, and how to keep those gifts alive.
"The old saying goes that we all drink from wells dug by those who came before us. I hope to have time to dig my well deeper in the coming years with the last shovelful of dirt coming out after I've been called home," said Brewer.
"To those reading this, I ask the questions: (a) Where would you be today if you had gone anywhere but McMurry? and (b) What are you going to do in terms of estate planning to assure McMurry is around to touch future lives? I hope that you will not just think about what you can do, but that you will instead pull the trigger and make provision for McMurry after you're gone."
"Another old adage teaches us that from those to whom much has been given, much is expected. We all got more from McMurry than what we paid for, and we all need to do the right thing as a result."
To learn more about charitable remainder trusts and other planned giving options, go online to
http://mcmgift.org/
or contact McMurry University's Advancement Office at (325)793-4600.